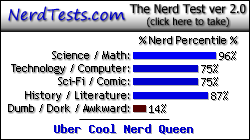 Short Bio:


From January 1st 2019 I am a Senior Lecturere (associate professor) at the Department of Mathematics of Stockholms University. I also hold a 20% associate professor position at the departmento of Mathematics of the University of Bergen. Between August 15th 2015 and December 31st 2018 I was an associate professor (f&oslashrsteamanuensis) at the University of Bergen (Norway) in the
Algebraic Geometry
research group. Starting from January 2017, all the way through December 2020, I am the manager of the project "
The Arithmetic of Derived Categories
" funded by the Research Council of Norway under the scheme "Young Research Talents".
From January 1st 2013 to July 31st 2015, I was a Postdoctoral Research Assistant Professor at the Mathematics Department of University of Utah (Salt Lake City (UT), USA). From August 2013, I was also an organizer of the University of Utah
Algebraic Geometry Seminar
.
Before that, I was a Marie Curie Fellow at the Faculty of Mathematics, Informatics and Mechanics, University of Warsaw. This fellowship was awarded by "
The ERCIM Alain Bensoussan Fellowship Programme
" and it is supported by the
Marie Curie
Co-funding of Regional, National and International Programmes (
COFUND
) of the European Commission.
In February 2012, I completed my Ph.D. in Mathematics at the Universit&agrave degli studi Roma TRE with a thesis entitled
Syzygies, Pluricanonical Maps and the Birational Geometry of Irregular Varieties
, written under the supervision of Prof. G. Pareschi (Universit&agrave degli studi di Roma "Tor Vergata").
Before entering in the Ph.D. program of the Universit&agrave degli Studi Roma TRE, I was a student at the University of Bologna where I completed both my B.Sc. in Mathematics (2006) and M.Sc. in Mathematics (2008).
Research interests:


My primary fields of interest are Algebraic Geometry and Homological Algebra.

My research currently focuses on the study of the derived categories of algebraic varieties defined over fields of positive characteristic. I am also working on finding an effective birational characterization of semiabelian varieties.


My Recent and future travel plans: